Hello and welcome to the Toward Reward blog! For our very first blog post, we thought we'd tell you a little bit more about us!
Toward Rewards Thoroughbreds is a racehorse syndication business based in Melbourne, Australia. If you've explored our website, you'll know that we pride ourselves in offering a better ownership experience – one where the communication between us and you is constant, and where we create opportunities for you to socialise with us and with other owners.
Toward Reward is Matt Sellick's brainchild. Matt has been a horse racing enthusiast for most of his adult life.
Growing up in Brisbane, the most exposure Matt had to a racetrack was going there for a music festival. This changed when he moved to Melbourne to further his career, only planning to stay for a year or two. He soon became so passionate about horse racing that he now can't imagine living anywhere else. He is particularly fond of his local track, Moonee Valley, and isn't afraid to go one out on a quaddie – his bet of choice.
Matt has owned shares in racehorses. In fact, it was his past experiences of ownership that inspired him to found Toward Reward. There were a few things missing from his experience that he wanted to bring to other people – the things that we now specialise in.
As our Syndication Manager, Matt now works with bloodstock agents, trainers, and the Toward Reward team to ensure that our racehorses have the best chance of success on the racetrack, and that their wellbeing is prioritised, and that our clients – you guys – have a memorable ownership experience.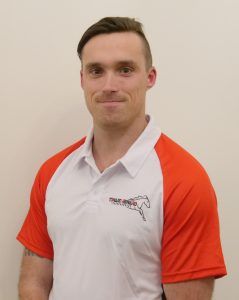 I'm Cynden Adams, Toward Reward's Marketing and Communications Manager. My background is in textile and graphic design, communications, and marketing. I work with Matt to make sure make sure you're kept up to date on the progress, performance, and wellbeing of your Toward Reward racehorse, and that our blog and social media pages are kept up-to-date with all the latest Toward Reward news. Together, Matt and I comprise Toward Reward's core team.
I've always enjoyed a day at the races and, for as long as I can remember, have been particularly fond of horses. Despite not having much access to horses, from a young age I was asking my parents for pony rides, for horse riding lessons, and for my own horse.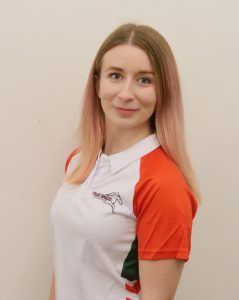 We'd love to tell you more and to learn more about you. Don't hesitate to contact us to ask us any questions or request topics for future posts!