Since we last posted, our yearlings have enjoyed some time in the paddock, allowing them more time to grow after completing their education process at B.W. Pearson Horse Breaking. We will let you know when they enter the Wilde Racing stables for handling preparations, but in the meantime, we thought we would share some new photos!
We were lucky to make it down to Warrnambool before Victoria's recent lockdown and saw both our Tosen Stardom x Petroica colt and our Artie Schiller x Lady Paulina filly.
Watching the yearlings grow over the last year has been a fantastic experience. We've seen them fill out physically, and we've seen their personalities blossom.
When she was younger, our filly was a little timid around people. Now she is just as interested in us as her friends in the paddock (if not more so!). The Wilde Racing team have nicknamed her 'Shirley'.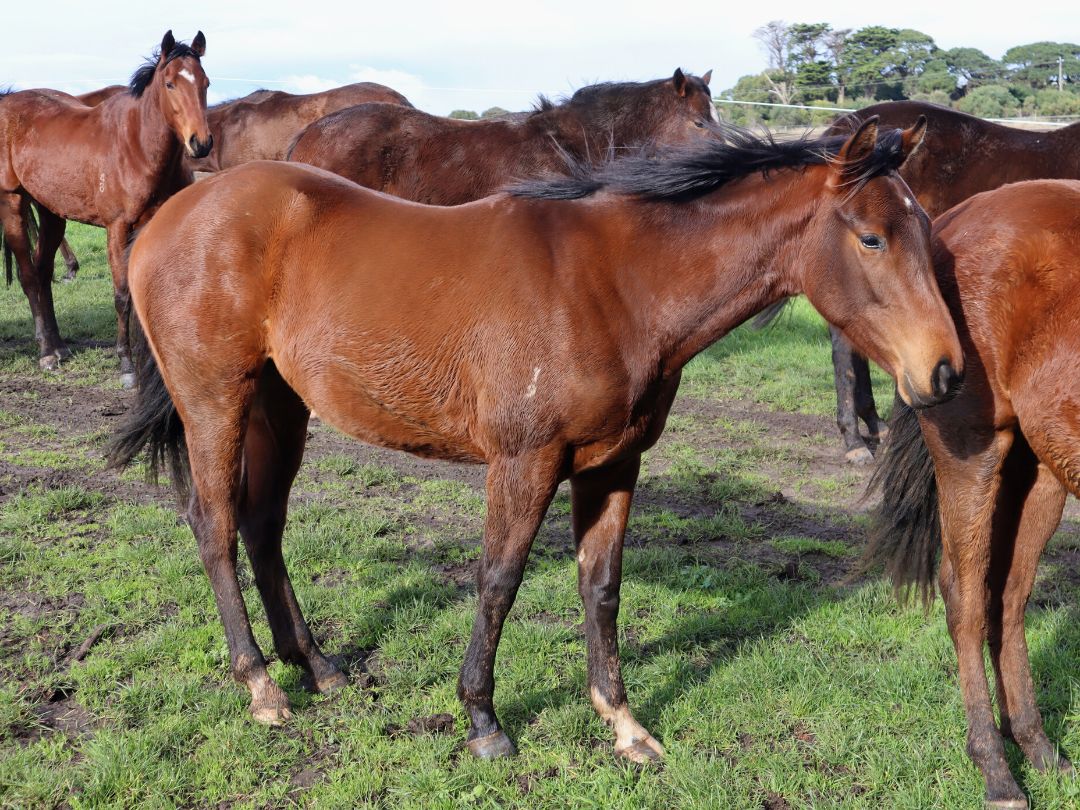 Our colt, meanwhile, has always had a friendly nature and loves his food. The team have nicknamed him 'Scotty'.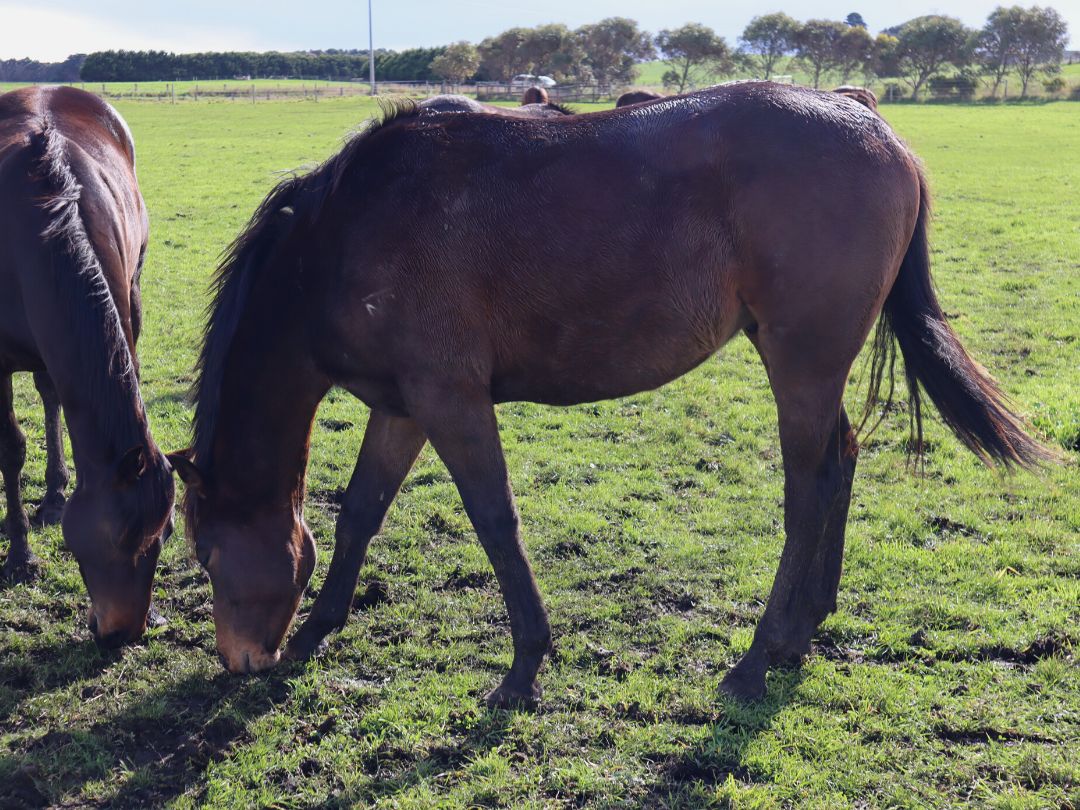 Keep an eye on our blog over the next few weeks, or follow us on Facebook, Twitter, or Instagram, as we expect to have some exciting news to share very soon! (We also have a newsletter, which you can subscribe to towards the bottom of our home page.)