Today, we have some very exciting news! Our owners have named our Tosen Stardom x Petrocia gelding, and he now officially goes by SHURIKEN! (And unofficially by Scotty, as you'll know if you've read our previous posts!)
A shuriken is a Japanese throwing star – a concealed weapon that Japanese samurai traditionally used in battle. The name plays on the 'star' in Tosen Stardom and the sire's Japanese lineage. Our thanks to the clever owner who suggested it! 
Shuriken now has a profile with Racing Australia, which you can view here.
Since completing their first training preparations in September, both of our horses have enjoyed well-earned breaks in the paddock. Last weekend, after Racing Victoria updated their stance on stable visits, we were finally able to visit them! 
The horses have noticeably grown since our last visit (in July). They are both quite curious and will happily approach you to accept a pat. 
Our Artie Schiller x Lady Paulina filly will likely spend the rest of the week in the paddock before returning to the stables for her first racing preparation. We are very excited to see her return!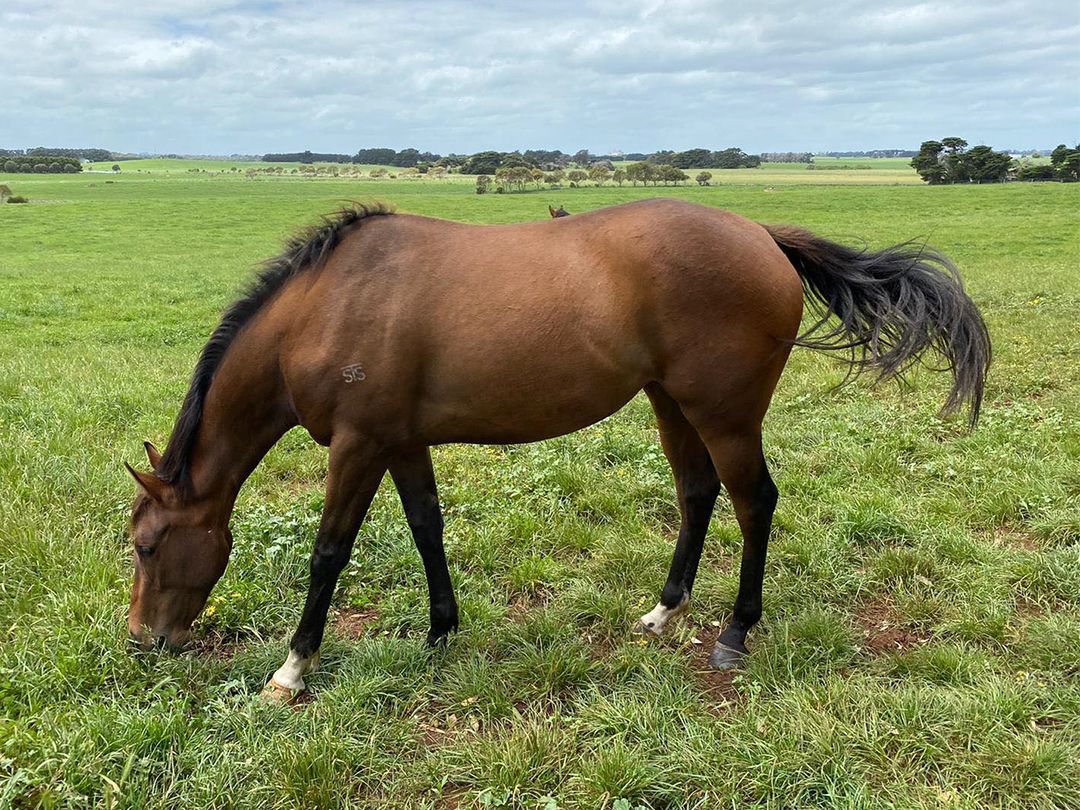 Meanwhile, Shuriken has just returned to the stable to commence his first racing preparation! You might have noticed I referred to him as a gelding above. Indeed, he has been gelded to enhance his potential to succeed on the racetrack. Gelding eliminates undesirable hormone-driven behaviours like aggression, poor concentration and excess weight gain. 
He has recovered remarkably well following his procedure. He will now have a couple of lighter training days, walking and trotting on the treadmill, before officially kicking off this preparation.